Some recent discussions centred on Wolverhamptons' role in assembling engines and gearboxs for Norton Commandos,
circa 1969 to 1976, so many tens of thousands were made in this time.
This would be in the old Villiers factory in Marston Rd, now renamed as Norton Villiers.
Are there any Commando era photos of inside this engine assembly shop anywhere, they seem conspicuous by their absence ?
The Wolverhampton history website mentions that 'approx 80 bikes per week were assembled into Commandos in Wolverhampton,
and the rest of the engines/gearboxes were transported overnight to Andover', where they were assembled into Commandos.
So, is there any way of determining which bikes were built where ?
Probably only of academic interest, but it would ne nice to dot all the iiiii's and cross all the tttttt's.
Also, how were they transported to Andover - by lorry - but engines in particular are fragile items,
they'd have needed to be crated or in tubs or on trolleys ?
And are heavy in quantity, were they craned on/off ?
Did Norton Villiers own their own lorries, or a local transport firm do this.
All the questions the history books never address..
Pics of engine assembly areas at Plumstead seem to be somewhat lacking too ?
Pics of the old Villiers assembly operation are plentiful - but they did operate there for 50+ years...
And proudly showed it off.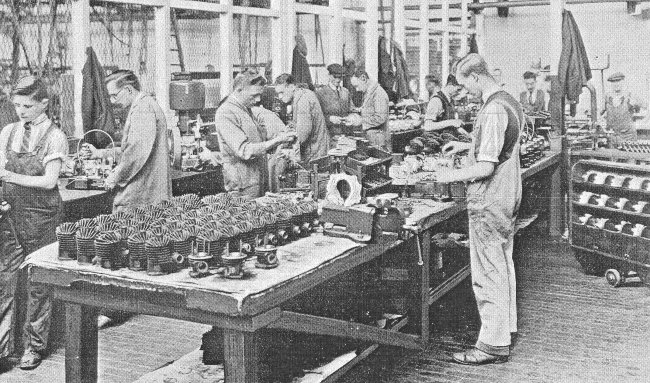 ???